WITH OVER 30 YEARS IN THIS INDUSTRY, WE KNOW HOW TO DELIVER WHAT YOU WANT!
Our outdoor business signs combine high impact looks with elegance and visual appeal for any business need. Tell the world who you are with a custom outdoor business sign that highlights your presence while promoting your unique brand!
CUSTOM OUTDOOR BUSINESS SIGNS IN NORTH SALT LAKE CITY, UTAH
We offer custom made business signs in North Salt Lake City, UT and surrounding areas. Davis Signs Utah can help you create the custom outdoor business sign you have been looking for. We offer outdoor business sign design, fabrication and installation to commercial businesses. Take a look to see more photos of our exterior business signage examples.
OUTDOOR BUILDING SIGN DESIGN, INSTALLATION, REPAIR & MAINTENANCE
Davis Signs Utah can handle everything you need from outdoor building sign design and installation to repair and maintenance.
Looking to design a custom outdoor sign for your business? Davis Signs Utah has designed all types of outdoor building signage and would love to speak with you about your signage needs.
BUILDING SIGN
INSTALLATION
We fabricate all of our custom signage in house and offer installation at your convenience. We've installed numerous signs around the valley and can make your installation a breeze.
We can help repair outdoor building signs that are no longer lighting up or have burnt out bulbs. We can also help troubleshoot electrical problems that your sign may be having.
BUILDING SIGN
MAINTENANCE
Keep your sign in good condition requires regular maintenance. We can handle of your signage maintenance needs to keep your sign looking great every year.
WHAT ARE OUTDOOR BUSINESS SIGNS?
An outdoor business sign, also known as an exterior building sign or building mounted sign, is a type of commercial signage installed on the exterior portion of your building to attract new customers.
PROFESSIONAL OUTDOOR LIGHTED BUSINESS SIGNS
We offer a variety of outdoor lighted business signs including:
LED CHANNEL LETTER SIGNS
NEON BUILDING SIGNS
OUTDOOR LIGHTED BOX SIGNS
OUTDOOR CHANGEABLE LETTER SIGNS
REVERSE OR BACKLIT CHANNEL LETTER SIGNS
HALO LIT, FRONT LIT OR FACE LIT CHANNEL LETTER SIGNS
LIGHTED POLE SIGNS
LIGHTED PYLON SIGNS
LIGHTED MONUMENT SIGNS
HOW MUCH DO EXTERIOR BUILDING SIGNS COST?
According to Fit Small Business, these are the average costs of outdoor building signage:
FABRIC SIGNING – $3 TO $9 PER SQ/FT
PAINTED PLYWOOD – $50 TO $500
PUNCHED METAL SIGNBOARD – $75 TO $1,000'S
PAINTED GLASS – $150 TO $1,000'S
METAL LOGO AND LETTERING – $200 TO $1,000'S
METAL SIGN BOARD – $300 TO $1,000'S
ROCK/STONE SIGNS – $350 TO 10,000'S
AWNING SIGNS – $500 TO 10,000'S
GLASS TUBE LIGHT SIGNS – $1,000 TO $10,000'S
TYPES OF EXTERIOR BUILDING SIGNAGE
There are many types of exterior building signage including:
PYLON SIGNS
MONUMENT SIGNS
NEON SIGNS
MULTI LOCATION SIGNS
ILLUMINATED LED SIGNS
POLE SIGNS
VINYL SIGNS
BUILDING WRAPS
*DISCLAIMER – These are not the prices of Davis Signs Utah. Get in contact with us to get an actual quote for your building signage project. Furthermore, these prices do not include installation!
BENEFITS OF OUTDOOR BUSINESS SIGNAGE
Signs are extremely important when it comes to advertising your business. This ensures that you stand out over your competitors and allow potential customers to find your business easier. Outdoor business signage offers a ton more benefits, including the following.
Outdoor business signs are great for attracting attention to your business.
Your building sign is visible 24 hours a day, 365 days a year, making your business sign the most important aspect of marketing your business.
Installing an outdoor business signs is one of the cheapest ways to market your business when compared to print, radio or TV ads.
Let customers in your local area find you easier vs running TV and Radio ads to an entire city.
You can get your business sign customized to your liking, including color, lighting, size and more. Give us your ideas and we can transform those ideas into reality. We specialize in designing, building and installing outdoor business signage.
SOME OF OUR HAPPY CLIENTS INCLUDE THE FOLLOWING!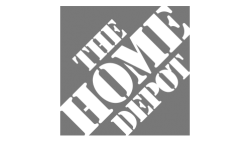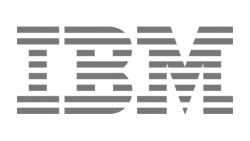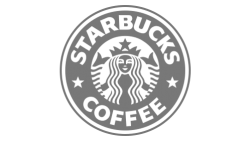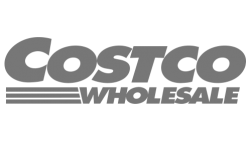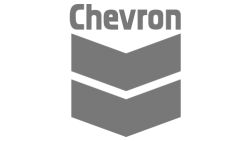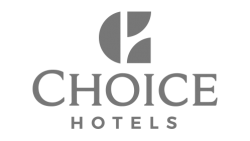 FREE COMMERCIAL SIGN QUOTES NATIONWIDE
Outdoor commercial signs are great for schools, lodgings, organizations and libraries. Davis Signs Utah can provide free estimates for customers from Ogden to Salt Lake City & surrounding areas. Call today and get a free commercial sign estimate!